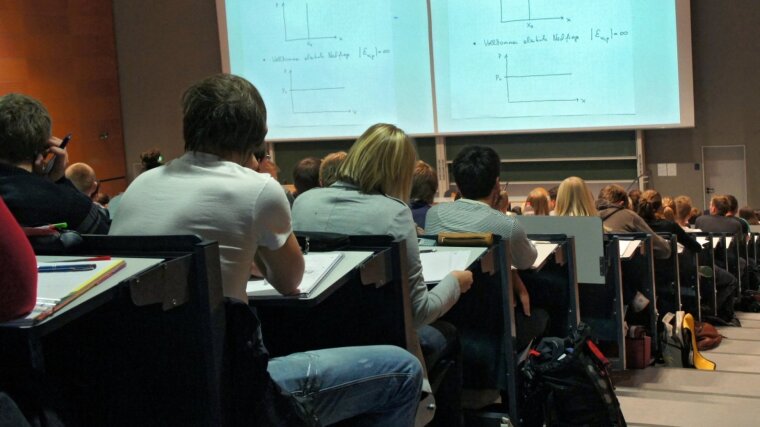 Bachelor study
Course of studies "Materials Science"
The bachelor's degree program in materials science is very versatile. In 6 semesters, content from the natural sciences (mathematics, chemistry, physics, computer science), engineering (design, mechanics, material-specific subjects such as metals, glass, ceramics, polymers) as well as skills in business administration, scientific English, communication and presentation are taught. Lecture content is made tangible in numerous laboratory practicals. A 10-week industrial internship also provides an insight into non-university activities. Materials science in Jena is a consecutive course of study, i.e. after graduating with a bachelor's degree, students have the opportunity to continue with a master's degree in materials scienceExternal link (4 semesters) and obtain a degree equivalent to a German diploma.
Under the research profile of the university "light, life, liberty", the materials glass and glass ceramics, linear and non-linear optics (laser-assisted manufacturing and material processing, glass fibers), medical technology (metallic, ceramic and polymer-based implants) and biomaterials (bioactive glasses) are of particular importance in Jena, in addition to traditional contents.
The broad spectrum of courses at the interfaculty Otto Schott Institute for Materials Research is additionally extended by cooperation agreements with the Technical University of IlmenauExternal link and the Ernst Abbe University of Applied SciencesExternal link in Jena.
Furthermore to be emphasized are:
Type
Name
Dokumente BSc WeWi